The best way to show how we can add value is to read how we help our existing clients to achieve financial security.
SUE, 65+
"I have a lot of confidence in Greg. He has always been available and helped my late husband and I set our plans into the future as self-funded retirees. Now, as a widow, I fully trust Greg's advice and leadership into my future plans."
Client since 1986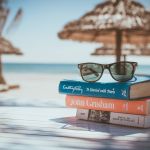 JOHN & NOLA, 65+
"Greg and his dad Pat have been there for us for over 30 years. The service is always friendly, courteous, patient and beneficial. I find Greg very trustworthy and would not hesitate recommending him to prospective clients."
Clients since 1980s
MIKE & JENNY, 55-64
"Greg has given us advice on superannuation, insurance, cash-flow, property investment and retirement planning. He has been very helpful, given excellent advice and is passionate about providing the best possible advice."
Clients of KP Financial Planning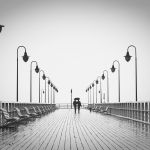 LES & SUE, 65+
"We have been with Greg for many years, formerly being with his father. We are very confident in the advice Greg has given and his hard work in planning for our future. His advice has been followed and we are now living comfortably, and we attribute this to Greg as our super wasn't much but through his judgement we have a secure future."
Clients of KP Financial Planning
KEVIN & JULIE, 56-65
"Greg has provided a service to expand our family portfolio and done so in a professional manner. I could write a stream of words but I trust that when a person advises they are comfortable and confident to act as a reference for recommendations, that's the best resume you can give for the comfort and security of advice Greg provides."
Clients since 2012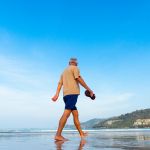 CARL & JAN, 56-65
"Greg has given advice in a number of areas including retirement and pension suggestions. He was particularly helpful with an insurance claim and we can't express our appreciation enough for the assistance he provided. Over a number of years Greg has kept us up-to-date with news and information that suits our requirements."
Clients of KP Financial Planning
JEFF & DIANNE, 65+
"We have been involved with the Roberts family since Greg's father Pat, was our adviser. Greg has followed admirably, allowing us to feel extremely confident with decisions that are made. Greg has managed our superannuation very confidently and always tries to be on the ball when it comes to the world market. We never have to worry about getting enough attention as Greg follows through with every commitment."
Clients of KP Financial Planning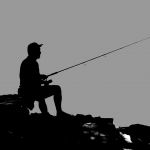 KAYE, 65+
"Greg has been my financial adviser for quite a few years and I have always had full confidence in his knowledge and expertise. He has managed my superannuation and given me advice on other investments. Greg is always available to answer any questions I may have and I have no hesitation in recommending him to anyone."
Client of KP Financial Planning
CHRIS & GWEN, 65+
"As well as being thoroughly professional and capable, Damien is a very likeable young man with a friendly, yet respectful manner. This is reflected in the professionalism of his support staff who are also friendly and helpful…"view full testimonial
Clients since 1998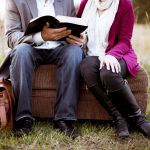 ANNE & RUSSELL, 65+
"We have been with KP Financial Planning for many years (originally with Greg's father Pat). The service has always been excellent and Greg's friendly character and helpful advice has been important to us as we moved into retirement. He is always willing to look into any queries we may have and always keeps in touch."
Clients of KP Financial Planning
GENERAL ADVICE WARNING
The information provided on this webpage is intended to provide general information only and the information has been prepared without taking into account any particular person's objectives, financial situation or needs. Before acting on such information, you should consider the appropriateness of the information having regard to your personal objectives, financial situation or needs. Please click here to find out more about the services we offer.